SERRARA - SUCCHIVO: The Path of the Pirates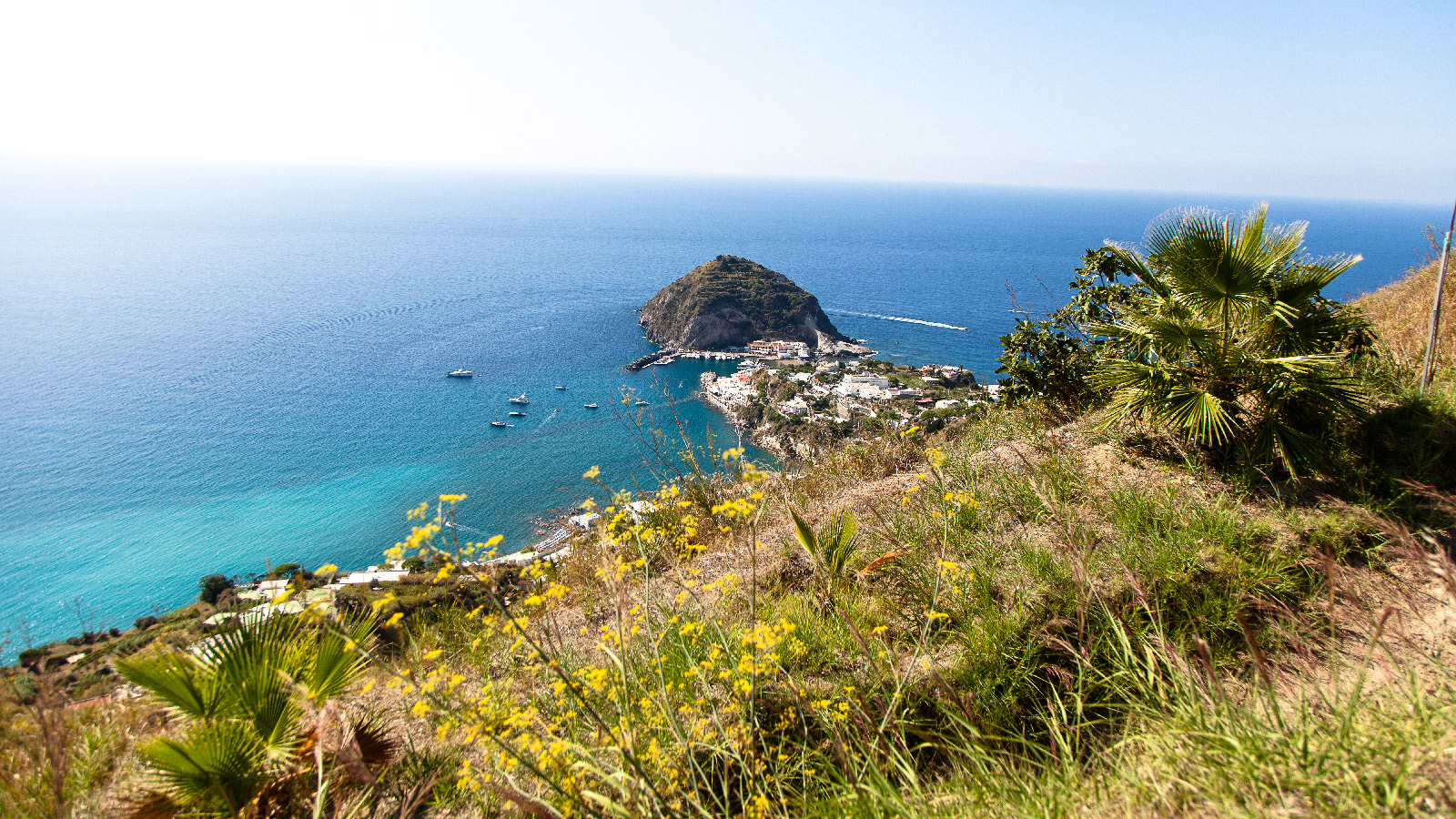 Departure from the viewpoint of Serrara, from where it is possible to enjoy the splendid view of Sant'Angelo, the plain of Succhivo and, further on, the Gulf of Naples and the island of Capri.
The descent on a comfortable stone staircase literally cuts the rock and is immersed in the Mediterranean vegetation of the area. The route continues to the upper part of the village of Sant'Angelo, in a place once called Mer 'Sarak in memory of a legend linked to the incursions of Moorish pirates. You arrive near the Maronti beach, in the area of ​​the "fumaroles", where the sand reaches almost 100 ° C. Here, after removing the shoes and rolling up the trousers, go up to the characteristic "Taxi Boats" that will transfer to the fishing village of Sant'Angelo. After visiting the small village, continue along the old mule track where the climb that leads to the point of arrival of the walk begins: Succhivo. In this small village, surrounded by vineyards and citrus groves, you will stop in one of the typical cellars for a taste of typical products.
Info
Duration: about 4 hours
Difficulty: T / E
Route development: 4 km
Downhill altitude difference: 350m
Uphill altitude difference: 100m
Maximum altitude: 400m
Departure: Belvedere of Serrara (Piazza Pietro Paolo Iacono)
Arrival: Succhivo
Itinerary: Piazza di Serrara Fontana, stairs of via Sant'Angelo, Fumarole, Sant'Angelo, Succhivo
Equipment: trekking shoes and clothing, water