FIAIANO - BUONOPANE: between springs and volcanoes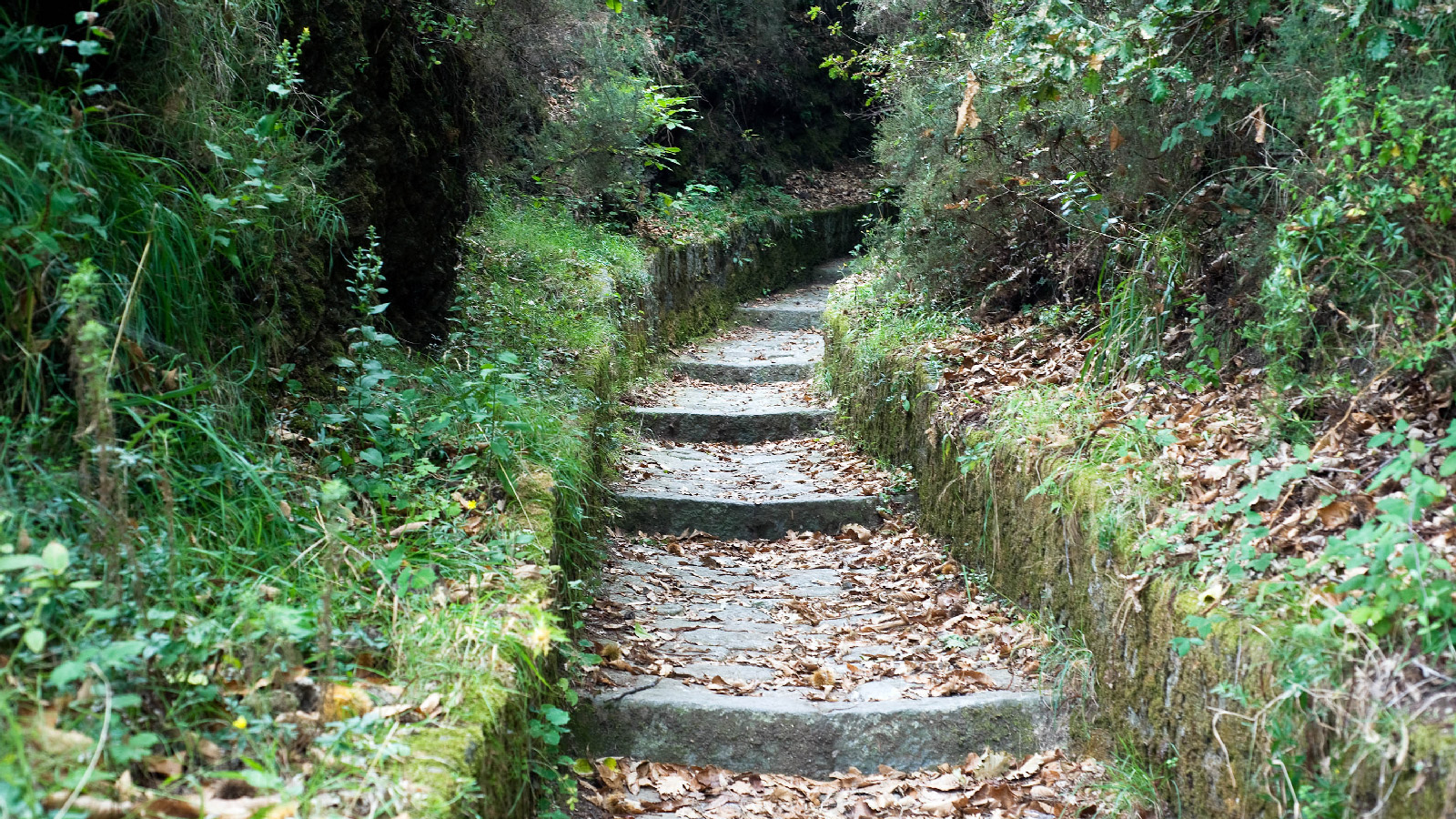 It starts from the handling of horses in Fiaiano and climb the stairs in front dug into the mountain.
Given the strong exposure of this first section, the predominant vegetation is that typical of the Mediterranean scrub, in which the fragrant myrtle essences stand out, enriched by the aromas of wild mint and thyme, lavender and other aromatic plants.
You then arrive at the "White quarry", so-called due to the strong presence of pumice and lapilli and from there, continuing the ascent, you then enter a chestnut wood at the foot of Mount Trippodi, until you reach Piano San Paolo, old fossil beach, evidence of the submerged past of part of the island.
Leaving the forest and beginning the descent, the landscape opens up, offering a complete glimpse of the Gulf of Naples, with the Phlegraean islands, the Phlegraean Fields, the Vesuvius and the Lattari Mountains.
It is the path of Buttavento, on the Costa Sparaina, which rises on a volcanic dome, which leads to Candiano, a hamlet of Buonopane, where there is a centuries-old oak tree, silent testimony to the passing of time.
Along this stretch there are also a series of cellars dug into the soft rock that highlight the strong interconnection between the natural and the anthropic landscape.
The route ends with the arrival in Buonopane (a hamlet of Barano d'Ischia).


Info
Duration: 4 h
Difficulty: E
Uphill altitude difference: 300 m
Downhill altitude difference: 300 m
Maximum altitude: 500 m
Route: 6 km
Departure: Cretaio (stables) Arrival Barano (Buonopane)
Itinerary: Fiaiano (stables), Cava Bianca, Piano San Paolo, Buttavento, path of the brooms, Costa Sparaina, Candiano, Buonopane.
Equipment: trekking shoes and clothing, water.