Chiarito restaurant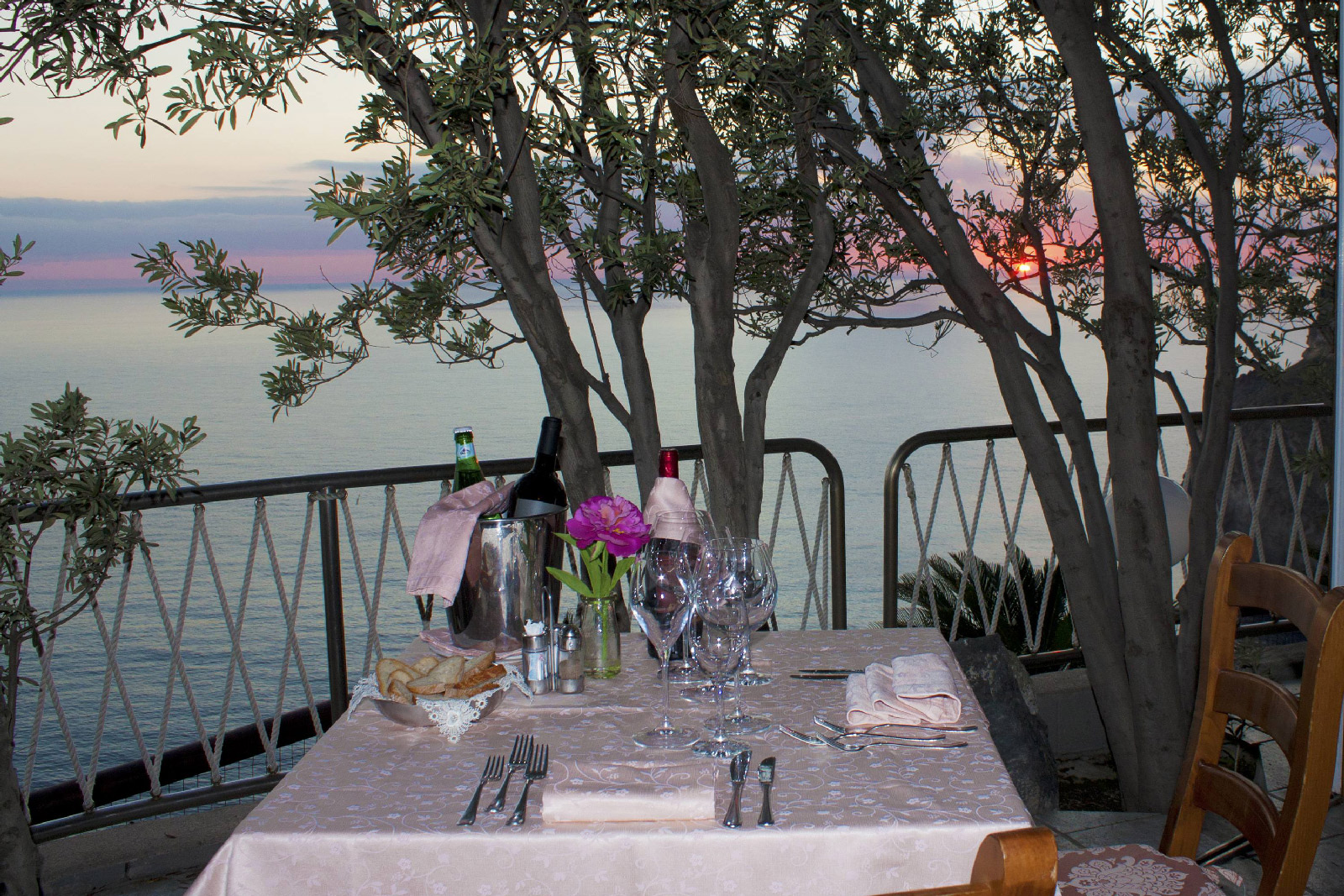 Indirizzo:

Via Sorgeto, 51 - 80075 Forio

Contatti:

T. +39 081908102 | M. +39 3284327802
Mail:
This email address is being protected from spambots. You need JavaScript enabled to view it.
Ristorante Chiarito Mediterranean tradition ....
From the history of Punta Chiarito we wanted to create a small restaurant on the beautiful bay of Sant 'Angelo. A restaurant that talked about us, our farm and the history of Punta Chiarito, site of the first Greek settlement on the island and the discovery of the first grape seed planted by the Greeks. At the base of both restaurants in Punta Chiarito there is the excellent raw material: vegetables, fruit, wine, oil ... products at Km 0 that the land of our farm offers us all year round.
We have created an environment where white and ceramic welcome our guests.
The menu of the SOLMONESE chef GIOVANGIUSEPPE is based on traditional dishes, revisited with some fusions of Mediterranean flavors and cultures.
Our Sommeliervi will propose a selection of "local wines" where the native vines of which Italy is rich are the protagonists
Hoping that the Chiarito (from "clear" due to the constant presence of the sun and therefore of light) will illuminate your evenings ...
The Chiarito Restaurant is open every evening from April to early November and again for New Year's Eve. Reservation is recommended.