"Al vecchio Capannaccio"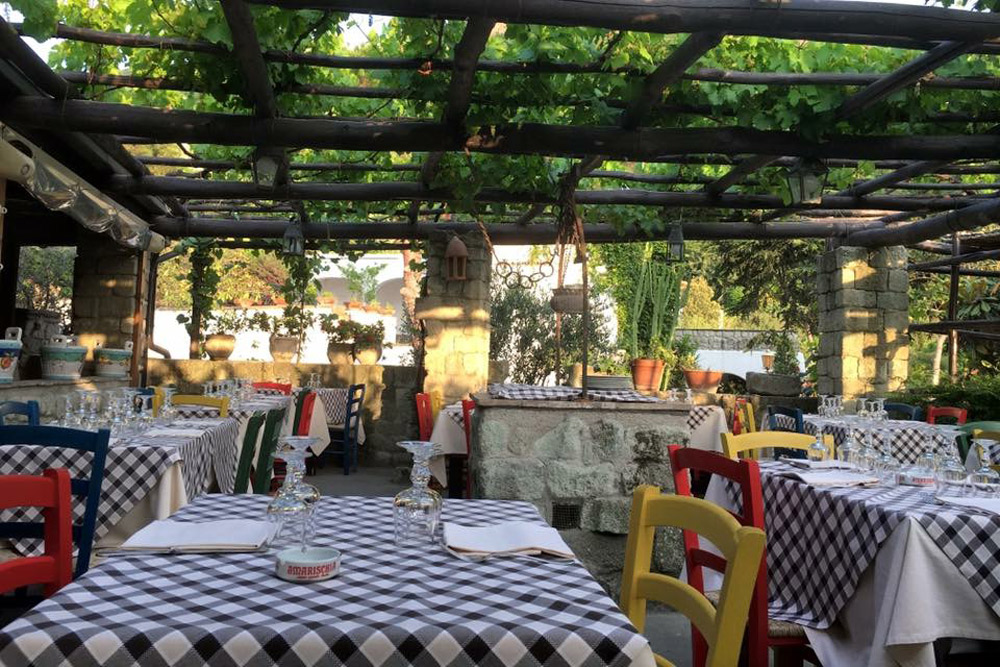 Indirizzo:

Via Baiola, 128 - 80075 Forio

Contatti:

T. +39 081987571
Mail:
This email address is being protected from spambots. You need JavaScript enabled to view it.
On the Via Borbonica, a short distance from Forio, easily but quietly reachable: at the Vecchio Capannaccio you can savor the taste of good things, made with care, of attentive hospitality through a tasty menu, in which the aromas of grilled meat triumph, porcini mushrooms, rabbit Ischia style.
The environment is relaxing, warm and welcoming.
In winter in the large internal rooms (beautiful terracotta floor, large stove, ceiling with wooden beams, peasant furnishings distributed with equilibrium), in the summer in the outdoor patio in green tuff stone, under the luxuriant pergola of biancolella (the vine typical of the island of Ischia).