Lo Scoglio Restaurant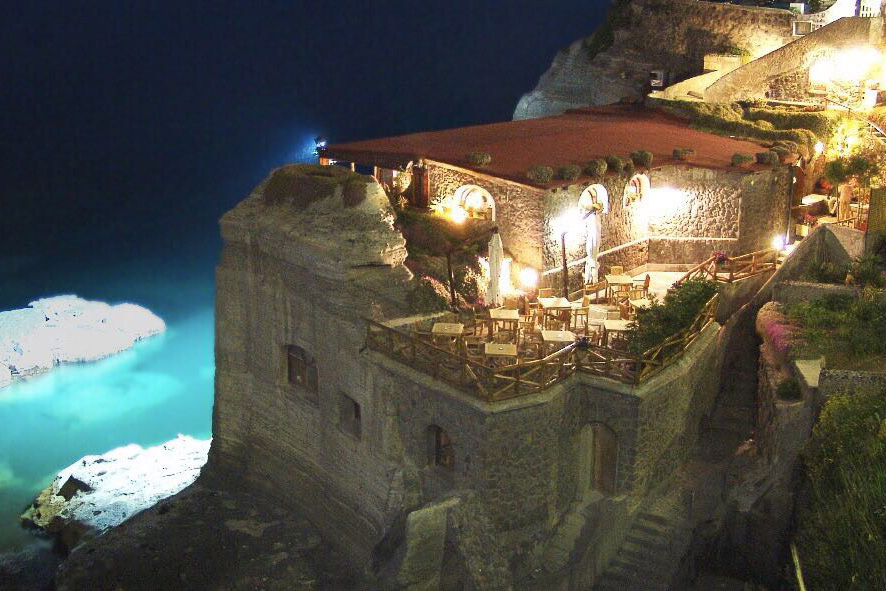 Indirizzo:

Via Cava Ruffano - Sant'Angelo

Contatti:

T. +39 081904412 | M. +39 3357102726
Mail:
This email address is being protected from spambots. You need JavaScript enabled to view it.
This restaurant rests on a cliff overlooking the sea, at the entrance of Sant'Angelo, in a position as unique as it is enchanting, facing the promontory and the isthmus.
Here the charm of dining "by the sea", perhaps with the piano-bar in the background, is realized more than anywhere else, through a panorama of absolute beauty and with a service that, however sophisticated, puts its customers at ease.
"Lo Scoglio" presents itself every day with a very rich showcase of local fish, from which each customer can create the starting point of their meal by relying on the highly sought-after preparations of the chef, among which the raw and first courses with fresh homemade pasta stand out, but that range in the round in the use of the most unusual ingredients.
It is advisable to book!