Azienda agrituristica La Jesca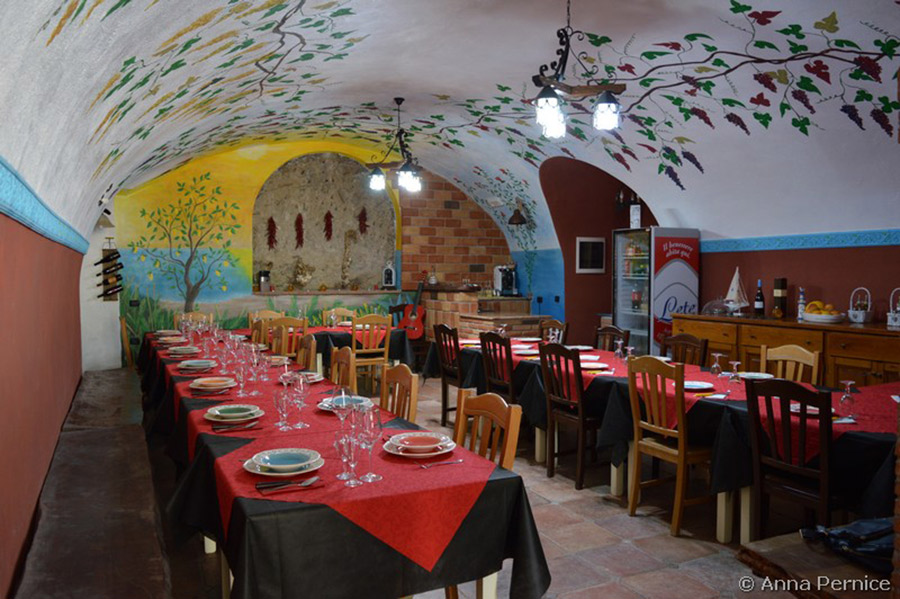 Indirizzo:

Via Concia, loc. Jesca

Contatti:

T. +39 081905328
The area where our company is located was born as a result of volcanic activity that can be placed between 30,000 and 50,000 years ago.
The name "Jesca" probably means exit as the narrow dirt path leads to the Maronti beach.
From the volcanic eruptions white tuff walls were formed which are still visible today throughout the area.
This is not just a naturalistic itinerary, it is something more, it is an art exhibition that the great mother Earth has sculpted and continues to shape in this remote corner of the island of Ischia.
The breathtaking view, the beauty of the places, sometimes lunar, will amply repay you for your visit.
The company boasts over two hectares of cultivated land and produces various products.
In addition, in some caves we raise a small herd of chamois goats. From goat's milk we produce fresh and aged cheese in the cave to be tasted with excellent honey and white or red wine.
Every day we produce eggs from free-range hens which we also use for the preparation of typical island recipes.
At the "Jesca" cellar you can taste our products, alongside fish products from island fishermen.
Mob. +39 3881208969 (Arianna) - +39 3286948855 (Domenico)